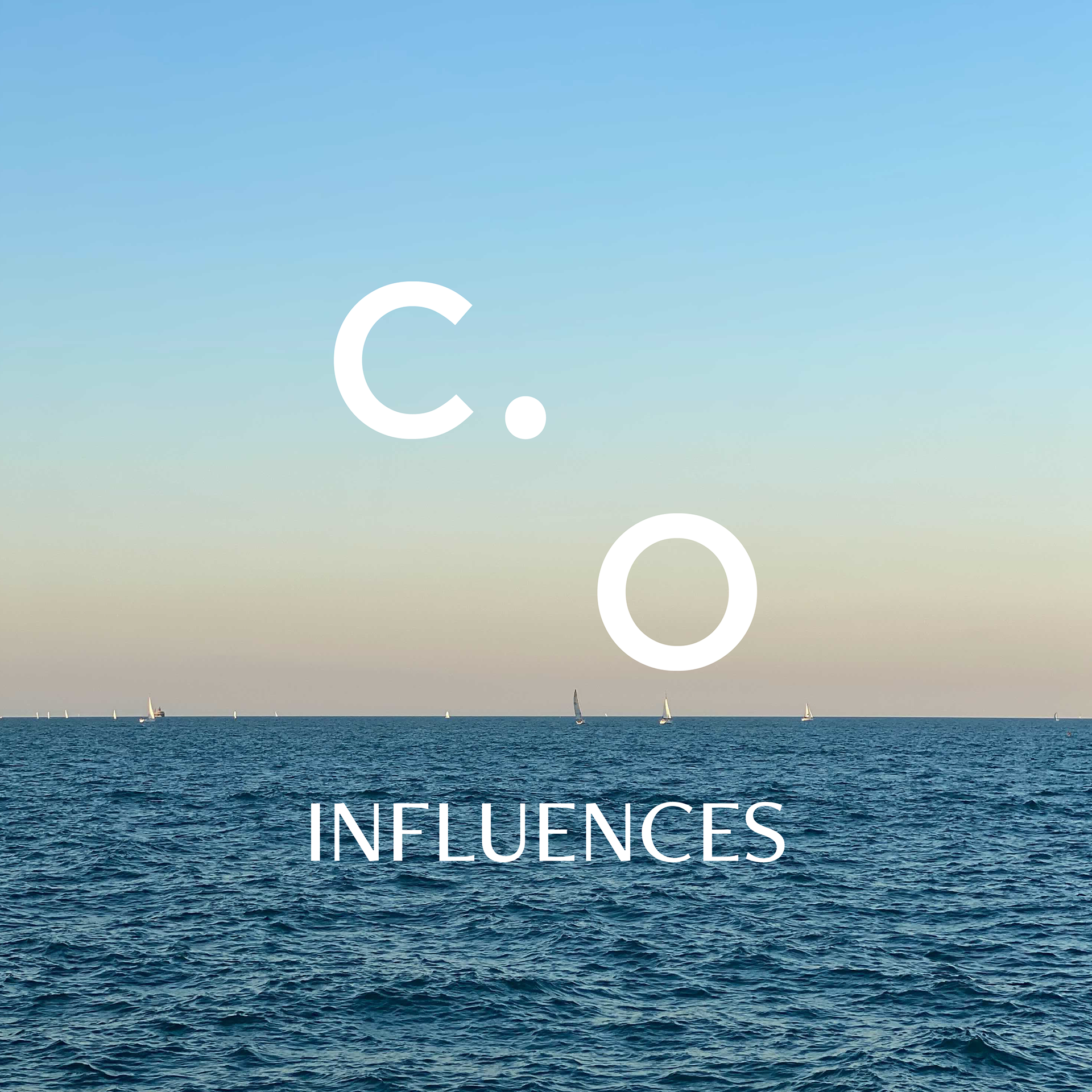 At the very beginning of the year, as part of a larger conversation about melding our musical vocabularies and histories, we began to compile a list of songs that have travelled with us throughout our journeys as singers and musicians.
This is a playlist of songs that might represent a formative time for someone or have impacted one of us profoundly. These are songs we love, that we grew up with, that have shaped or affected our lives in some way. Find the playlists on Spotify and Apple Music, and follow along with our commentary below.
"Last Midnight," Billy Porter: This song comes from the musical "Into the Woods," and I chose this because I am fascinated by the storytelling power of musical theater and Billy Porter is a queer icon who can be admired by all for unapologetically being himself. I would sing this particular version of the song while cleaning the kitchen in highschool, expressing my outright scorn at the mess before me.
"Fall In," Esperanza Spalding: It has such a cool, soulful feel to it, and I've had a crush on Esperanza's hair since I first laid eyes upon it. This is a song that you can just close your eyes and FEEL.
"He Reigns / Awesome God," Kirk Franklin and his choir: I grew up in a house and school where gospel music was the ultimate uplifting hype music. As a praise dancer at my school, this was a piece that I got to perform to and makes my body move to this day. Regardless of how I or anyone else regards organized religion today, there is absolutely a transformative power to contemporary gospel music. You don't have to be religious to feel it.
"Baby," Bobby McFerrin & friends: Bobby's music has been a big part of my life for a long time -- my dad showed me some of his early solo a cappella records when I was much younger and I spent a lot of time with his album Medicine Man. "VOCAbuLarieS" came out much more recently, and was actually pieced together not by Bobby but by arranger Roger Treece. Treece dug deep into Bobby's catalogue and pulled together some of the most beautiful a cappella and vocal-instrumental arrangements for this album. They're fleshed out and bring the songs to life in an extremely satisfying way. "VOCAbuLarieS" is really important to me as an experiment in bringing voices and instruments together.
"Diamonds on the Soles of Her Shoes," Paul Simon, featuring the South African vocal group Ladysmith Black Mambazo: I love this song and will leave it at that.
"Bag Lady," Erykah Badu: EB was always a peripheral influence, but recently, especially as I have been toying with songwriting and what it means to inhabit a song as myself, I have been obsessing over her and this song in particular. Everytime I hear "pack light" I get chills. She manages to say so much with so little. Also, just, the groove. The groove. 
"Open My Heart," Yolanda Adams: There's so much here for me! Singing along with Yolanda Adams on car rides with my family was a key part of my childhood/adolescence. She does the Gospel thing, obviously, but she also does the R&B, powerhouse lady vocalist thing. That combo sums up how I understood and dreamed of singing for a long time. 
"Liquid Smooth," Mitski: I love all things Mitski, but this early song of hers really stands out to me. The melody! The rawness and urgency in her voice! The way her lyrics seem to reveal and conceal at the same time (even switching language mid-thought). Since I discovered her in college, I've fantasized about writing songs like Mitski can. 
"Tease Me," Lianne La Havas: My fav song by my fav artist. I'm in love with Lianne's soulful vocals plus mad guitar skills. I'm always mindblown by folks who can really play the heck out of an instrument AND sing all at once. Her lyrics evoke a lot of pleasant imagery for me generally speaking and this song is just mmmph. It's catchy and smooth and she doesn't do that much vocal craziness just sings the song and it blesses me.
Cosmic Love by Florence + the  Machine: This was the song that made me geek out a bit and wanna join the a cappella group I ended up joining in undergrad. The original version by Flo is such a cool song. Like that harp situation throughout the song and big ass drums and her warbly wailing thing she does. And this song also just builds so nicely in my opinion. I get excited everytime as it moves into the second verse and really picks up. And wow these lyrics are so mystical. Feels v #astro #brujería #drama
The Miseducation of Lauryn Hill by Lauryn Hill: This is maybe my favorite album ever and the titular track is so moving to me. Lauryn Hill's vocals are so effortless and emotional and like she blends so many genres together seamlessly. I love how the lyrics to this song feel raw and straight forward. I stan a ballad. 
"Calls," Robert Glasper and Jill Scott: This was very much the style of music I grew up listening to, chill RnB with a high voice soloist. There was lots of Jill Scott, India Arie, Lauryn Hill, Erykah Badu in my mom's car.
"You so Dumb," Tank and the Bangas: This is like a mixture of my childhood music and my angsty "music is poetry" phase. I really enjoy their wordplay and imagery. Plus the jazz helps!
"Everything Changes (Reprise)," 8bitBetty: This was a new style of music that I came across in college, but what I loved most about their music was its relative simplicity, the way they create walls of sound with lots of little repetitive movements, and their LYRICS, MAN.
"Jump Up, Super Star," Super Mario Odyssey: A fourth song, because it's the only thing that consistently brings me serotonin.
"Down by the sally gardens," Chanticleer: Choral music is a huge piece of my upbringing musically. Not only did I go to many Chanticleer concerts growing up in San Francisco, but I remember Down by the Sally Gardens as a song we performed in my children's choir (not this arrangement, though). 
"Dancing in the Dark," Bruce Springsteen: Having much older sisters/parents, much of the popular music I first listened to was 70's and 80's music. Bruce Springsteen has always been a favorite, and seeing him in concert with my aunt in sophomore year of college was one of the best concerts I've attended. 
"They Were You," The Fantasticks. My mom used to sing this song to me as a lullaby when I was a little kid to get me and my sister asleep. Musicals have also occupied an important part of my upbringing ever since I performed in musicals in high school. 
"Masterpiece," Tori Kelly: I've loved Tori Kelly ever since I discovered her in middle school. She kind of bridged my interested in a "more free" kind of music-making, less so about making everything clean and orderly, and more about going with the flow and making meaningful music. This song is such a feel-good, uplifting song; it just makes my heart happy.
"What 2 do," Dean (Trbl): I've recently gotten more into K-Pop, and Dean is one of my favorite KR&B artists. I normally don't *love* ballads; I really need to be in the right mood to appreciate them. But this is such a mellow and enjoyable song, it makes me feel like I'm floating in space and it's a great escapist experience.
"Worship," MAX: This is a BOP and I'm here for it. I think I really gravitate towards grooves and songs with cool rhythmic motifs; this is definitely one of those. It's just a really fun song!
"Stay," Sara Bareilles: SB has been a huge part of my musical development - I taught myself piano via her fakebooks - and this particular track really helped me find my belt voice. I first heard it in 2014 (I literally did not belt before college except in musical theater which we all know is…. way different), and since then have been considering her music in one way or another every time I write a song of my own. 
"Cigarettes and Chocolate Milk," Rufus Wainwright: Tough to pick a song off this album, one of the most memorable and frequently played albums during my childhood. My parents are big fans of RW and I grew up with the entire Poses tracklist on repeat. I love the way he uses lyrics and I think his melodies are creative and memorable.
"That La La La," Rihanna: A seemingly random choice, maybe, but this is the first song I remember bringing me immense joy so I had to include it. This was the first album my younger sister bought and we would blast this and scream at the top of our lungs. A good look for an eight- and ten-year-old. This whole album slaps. 
"Signed, Sealed, Delivered (I'm Yours)," Stevie Wonder: This is a song that I, like many people, have been hearing my whole life (Maybe first on the "Now and Then" soundtrack? That thing slapped.) From the second it starts, it spreads a warmth and joy throughout your body. The bass groove, the horns, the soaring Stevie vocals. No choice but to move to it.
"Let It Be," The Beatles: Like any caucasian with an interest in music, I went through a heavy Beatles phase in high school. I've always loved the melody of "Let It Be" and the simple but effective chord progression. It was one of my go-to's playing acoustic guitar as a high schooler and figuring out my singing ability.
"End of Time," Beyonce: My 'Spotify Daily Mix 1,' recommended to me based on my listening history, is basically all female pop artists. That's pretty on point. The stuff I love to sing along to is sadly always just out of my vocal reach. Beyonce dropped "4" when I was in college, and that album fills me with memories of hanging out and singing with my friends in Bare Naked Statues, the group I sang with in college at Saint Louis University. A few of us would always do the trio on "End of Time," mostly for our own entertainment. This is just a good and fun pop song in general, but it always reminds me of how good it feels to lock in a harmony with other voices.
"Banana Boat," Harry Belafonte: My father used to blast this song all through our house. His father had loved Harry Belafonte, so it only made sense he continue the tradition. The lyrics are (respectfully) a little goofy, but honestly who cares? The song is magnetic in the way that you have no choice but to sing along. It was also sampled in '6 foot 7 foot' by Lil Wayne and I was very proud of myself for recognizing it!

"I'm Not Who I Was," Brandon Heath: I grew up listening to mostly Christian Contemporary Music/Gospel and this song will simply never get old. The song itself is a pretty simple, strophic tune with a refrain, and to be quite honest, I don't really know exactly what it's about. But it's the first song I remember evoking an emotional reaction out of me outside of a church + worship setting. Even back then, I knew I wanted to write music like it, music that makes people feel. It also kinda reminds me of a boy I used to like so that's fun. 

"We Fall Down," Donnie McClurkin: If I really like a song, I'll put it on repeat for as long as it takes to really memorize and absorb it, particularly the vocals. This was one of the first songs I ever consumed in that way. I know every single riff, run, melodic inflection, breath, all of it, still to this day. It's also a reminder of why I love Gospel music so much. The song has only 4 lines that repeat the entire way through, but it is so dynamic and fluid, and it truly never gets boring. The choir, Donnie's lead, the band...it's just so good.